The First Women to Present News with Maori Face Tatto
Oriini Kaipara made history in 2019 as the first women to present News with Maori Face Tatto. Maori Face Tatto also named as 'Moko Kauae', which is a proof of social status.

Who is Oriini Kaipara?
Oriini Kaipara (born 1983) is a New Zealand Maori broadcaster,  Journalist and translator and interpreter of te reo Maori and English.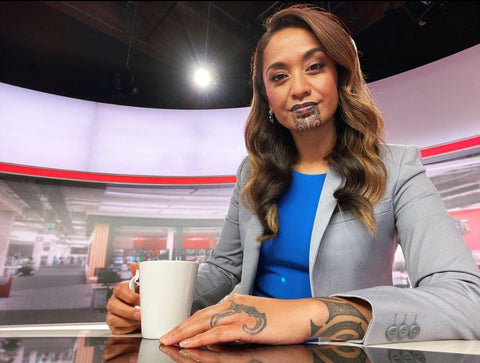 In 2019 Kaipara was the first person with a moko kauae ta moko facial tattoo to present mainstream television news. 
In 2021 she became the first such person to host a prime-time news program on national television.
"It's definitely a step forward, and a step-up. If there was a goal for me, it would be anchoring prime time news, and that's happened," she said.
"It's really exciting. I'm really enjoying it. I'm not speechless, but it's a buzz. I am proud of how far I've come in being able to anchor 6 pm right now."
she shared how proud she was to reach this milestone in her life.
Know more about New Zealand and Maori?
In many people's minds, New Zealand is a very "feminist" country. It is the first country in the world that give women the right to vote. Moreover, there are three female prime minister have come to power in the past 30 years. Among the New Zealand's MPs, the proportion of females MPS has reached 38.4%, 46 out of 120 MPs are women.
However, For as progressive as New Zealand is, there is still work to be done when it comes to helping women break through boundaries.
According to research, women in New Zealand still earn 10% less than men in 2022, and Oriini Kaipara has some thoughts on what's behind this.
"I can't believe we're still having to advocate, and push and protest just to have equal respect and equal pay," Kaipara told.
She explained that "archaic thinking, misogyny, and pay equity" are all hurdles that women have to face. She knows how archaic thinking can make it difficult for women to exceed in work environments.
Maori face tatto also named as 'Moko Kauae', which is a social status symbol. According to Maori tradition, facial tatto is a privilege. A person without any social status, such as a slave, cannot have facial tattoo. Only those of rank or status are allowed.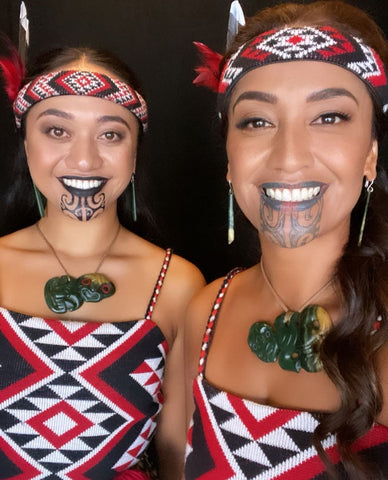 Oriini Kaipara make tattoo on face told that women can also achieve a great success. and women can do the jobs as good as female.
Moko Kauae become more and more popular
In the past two years, facial tattoos have gradually entered the mainstream and become more visible in New Zealand
In 2020, The New Zealand's new foreign minister Nanaia Mahuta was widely reported by international media because of her tatoos. She was the first foreign minister in the world to have a facial tattoo.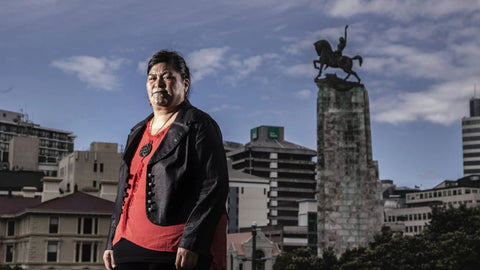 She broke the stereotype of 'Old, white, male' in the diplomatic field. She has multiple tattoos on different parts of her body. Of course the most important one is the tattoo on her face.
Your Email Address Will Not Be Published. Required Fields Are Marked *
Subscribe to our newsletter and receive a selection of cool articles every weeks