BTArtbox 100% soft gel press on nails review
Written by: @Lizbreygel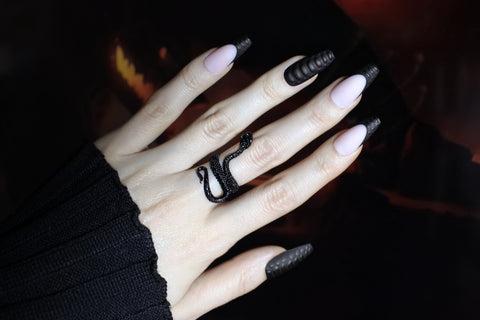 At-home manicure is one of my favorite meditation methods. It is super relaxing and is simply a great me-time moment! But, it is only if you have time and wish to do
your manicure yourself
. An average manicure procedure can take anywhere from 30 minutes to an hour, depending on your skills and the complexity of the nail look.
Unfortunately, not everyone has the luxury of regular self-manicuring. Plus, the results aren't always on-point. I'm rarely satisfied with my nail look in the end!
But, what if there was a way to do the most high-end nail look in a matter of seconds? Without going to the nail salon, inviting a nail technician at home, and even without DIYing it? You won't need to break your budget or acquire the special skills to nail such a look. Sounds like a dream, rather than reality? It is possible if you use press-on nails.
BTArtbox spared me some time and sent five incredible press-on nail sets, which we are going to check out today.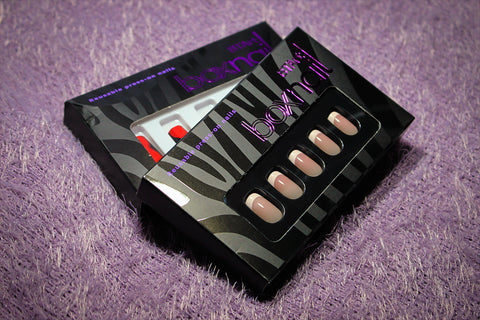 What are the BTArtbox Press-on Nails?
BTArtbox – is a popular beauty brand that specializes in nail products. They offer a variety of nail care tools, gel nail polishes, accessories, and press-on or fake nails.
BTArtbox tries to make nail art available for everyone in the comfort of their own homes. As a person who always does manicures at home, I utterly support and like this idea! For review purposes, I picked out the following sets:
• Bloody Vampire* – medium-length set of coffin-shaped press-on nails with a classic French look covered in 'bloody' drips;
• Black Crocodile* – long, coffin-shaped nails in nude and black colors with a 3D scale design. This set ideally fits with the House of the Dragon theme;
• Bloody Merry* – long, squoval-shaped set with black and red abstract design;
• French Girl* –  short, squoval-shaped press-on nail set with a nude, everyday design;
• Milk White* – short, squoval-shaped press-on nail set with milk white to purple gradient covered in chunky glitter.
Each box with press-on nails features 30 nails in 15 different sizes, so finding the perfect size for each fingernail won't be a problem. It also includes a sheet with adhesive tabs to stick on the fake nails, a miniature nail file to file them down to the desired length, an orange stick, and one prep pad that removes dirt and grease from the surface of your natural nails.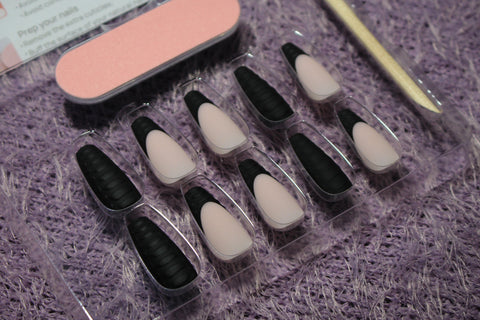 How to Apply Press-on Nails?
At first, the process of applying press-on nails may look quite complicated. You go through nail surface preparation, pick the right size, stick on adhesives, and press-on fake nails.
Wow, that is a lot to take, especially if it is your first experience with press-on nails. Don't fret, in reality, this isn't as challenging as it looks! Here are a few basics steps you need to follow, to apply press-on nails:
1. Firstly, you need to prepare your nails for the adhesives. To do so, you'll need to polish the surface of the nails. Use a fine nail file to make them smoother. If you wear your natural nails long or square, you may want to 'adapt' your natural shape and length to the shape of press-on nails.
2. Now it is time to choose the right size of the press-on nail. Choose it according to the natural size of your fingernails. If you can't seem to find the best match, it is best to pick a larger nail shape rather than a smaller one.
3. Open up a prep pad and clean the surface of your natural nails. This step will ensure the longevity of nail adhesives.
4. Apply adhesives onto the surface of your nails, gently press them on and smooth them out. I like to use an orange stick that comes in the set during smoothing.
5. Carefully stick the press-on nail onto the adhesive, press, and hold for 30-60 seconds. And, your manicure is done! I must admit that this was a simple and satisfying process.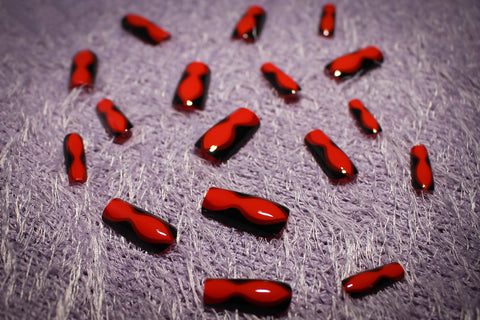 My Experience with BTArtbox Press-on Nails
A set of BTArtbox press-on nails includes everything you need for a quick application and removal of your fake nails. The back side of the box features clear instructions that will
guide you through
the process of press-on nail application. 
The nails are smooth, thin, and flexible. They feel light on top of the natural nails. Once applied, you'll need a few minutes to an hour to get used to the feeling. But, once your nails are used to it, you forget about them. The hold is beyond imaginable!
You can rock your press-on manicure from a few days to a few weeks without re-application. And, the best thing about BTArtbox press-on nails – you can reuse them as many times as you like. All you need is a new sheet of adhesives or glue for fake nails. 
Honestly speaking, press-on nails may not be everyone's cup of tea. Some may not like having 'foreign' objects stuck onto the nails. Others may get annoyed with the application process. For each their own, I guess.
But, they are truly a wonderful alternative if you need a quick fix for a manicure problem. Simple preparation, a few seconds of pressure and you have a full set of glamorous nails on! What is but a dream?
Your Email Address Will Not Be Published. Required Fields Are Marked *
Subscribe to our newsletter and receive a selection of cool articles every weeks